If you didn't follow the South African School Space Race launch live you can watch this video which show the excitement of students who designed and launched their craft into near space:
So what happened to the payloads? One we believe wasn't insulated properly as we lost signal and the last internal temp reading was -16°C!! One rose to 30km and plateaued after travelling 265km so we lost that one also (assumed not enough helium). One we recovered around 200km from launch site. Have a look at the tracking data…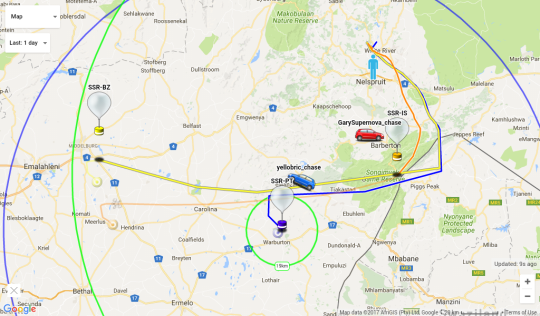 The altitude of each payload with time: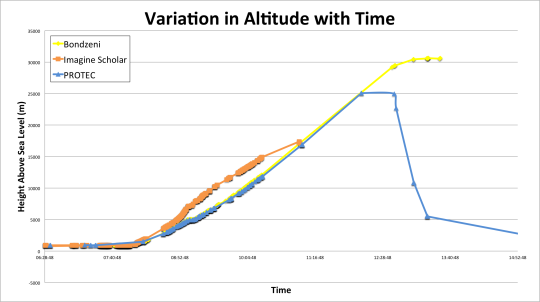 And the one that we found….